Why Manufacturers bags in Vietnam
20-05-2022
Due to the US-China trade war, this should be the time for Vietnam to shine. Vietnam's growth has accelerated in recent years and shows no sign of abating.
Vietnam's export turnover in the first quarter of 2022 was estimated at $88.58 billion, up 14% from the same period the year before. The U.S. was the country's largest export market, accounting for $25.2 billion of shipments. Washington is increasingly wary of a growing trade deficit with Vietnam, but global businesses have continued to shift production to the Southeast Asian country from China.
Let's look at five key reason why Vietnam is emerging as the preferred destination for exporters.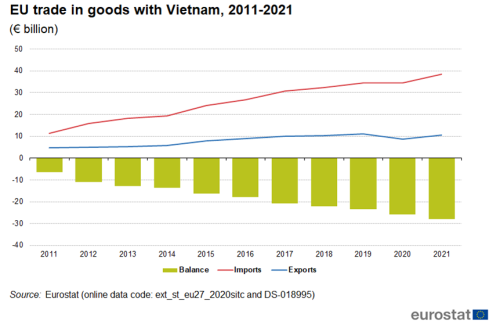 1. Free Trade Agreements
Over the past few years, Vietnam has been active in signing bilateral trade agreements with countries throughout the world.
Vietnam, which has one of the region's fastest-growing economies, backed by robust exports and foreign investment, has already signed about a dozen free trade pacts, including Comprehensive and Progressive Agreement for Trans-Pacific Partnership (CPTPP) and the Vietnam-EU (EVFTA), Vietnam-European Union Free Trade Agreement (AEC), and The U.S.-Vietnam Bilateral Trade Agreement (BTA) . Free trade agreements will propel Vietnam into becoming a competitive business environment.
The standard of product quality, manufacturing, and employee rights guaranteed in these agreements will enable Vietnam to become a fabrication hub and expand as an export base.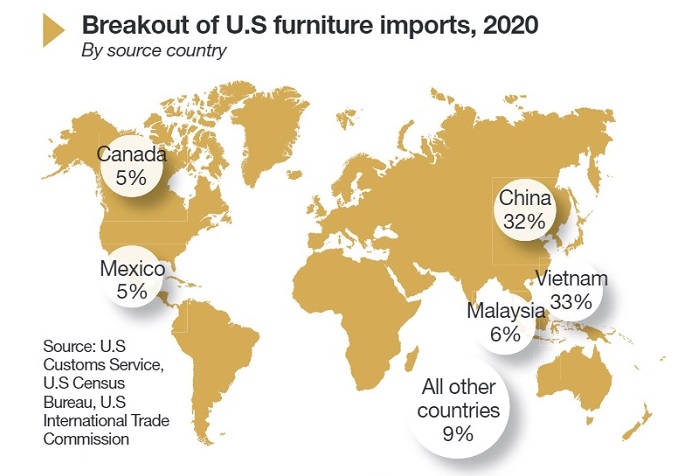 2. Vietnam's proximity to China
Vietnam's close proximity to traditional manufacturing hubs in China is further helping it to become a manufacturing base, so manufacturers are able to reduce costs with limited interruption or delays to existing supply chains.
For example, Hai Phong city in Vietnam is just 865 km away from China's manufacturing hub of Shenzhen. It has one of the three largest seaports in Vietnam.
In addition, a growing number of factories in Vietnam are Chinese or Taiwanese owned, which can make your transition out of China and into Vietnam much smoother.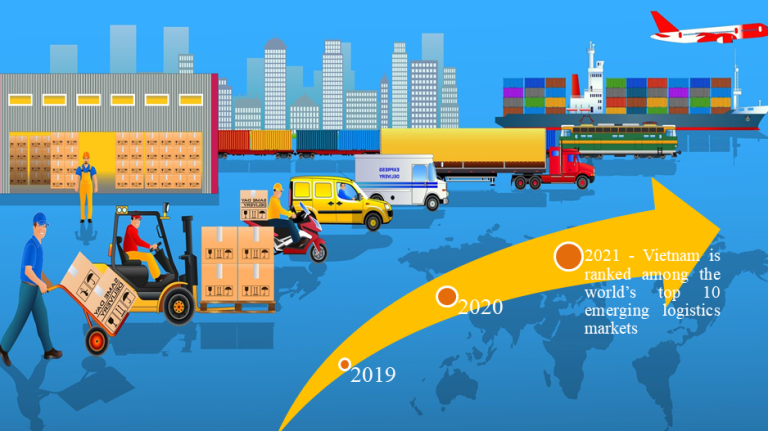 3. Vietnam's logistics and infrastructure
Among the 160 countries included in the World Bank's 2021 Logistics Performance Index, Vietnam (39th) ranked well behind China (26th) overall. But importantly, Vietnam did outrank several countries in the region, including Bangladesh (100th), Cambodia (98th), Indonesia (46th) and India (44th).
Vietnam has an approximately 3,200 km long coastline with around 114 seaports. The three largest seaports in Vietnam are in Hai Phong (north), Da Nang (central), and Saigon (south). The Vietnam government has prioritized infrastructure development to facilitate economic growth.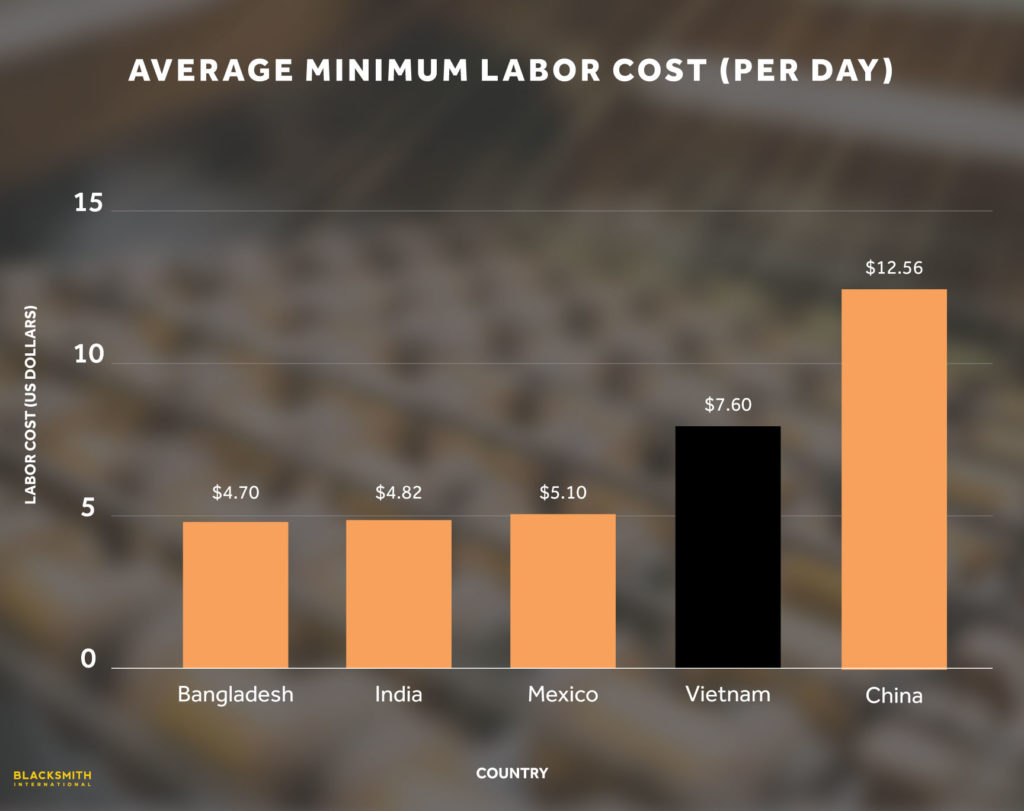 4. Low labor costs and human capital
Labor costs are a major consideration for any labor-intensive product like footwear and garments. The monthly minimum wages for Vietnam in 2021 vary from $125 to $180 per region, with the highest rates in urban areas like Ho Chi Minh City and Hanoi. These wages account for about half of what China's are in different provinces, ranging from US$ 143 to US$ 348.
In addition, The aging population of China has created labor shortages in the manufacturing industry. While Vietnam still needs skilled labour, it has a young , dynamic workforce ready to fill the gap.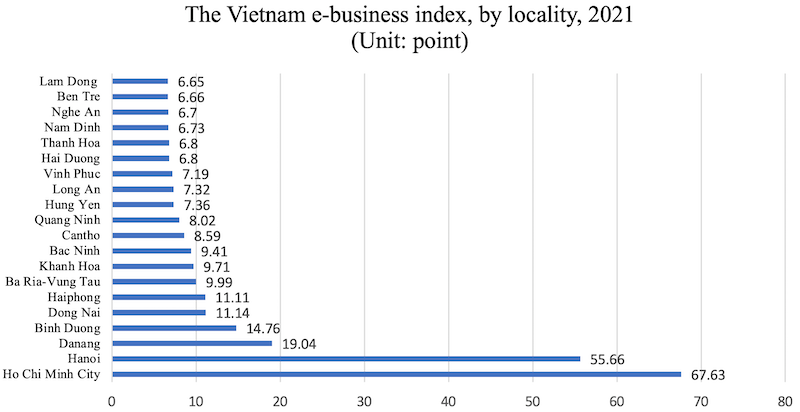 5. Ease of doing business in Vietnam
Vietnam's government is relatively stable, providing strategic direction and deciding on all major policy issues. Vietnam was also among 34 countries that improved the most from 2018 to 2022 on such metrics, most notably regarding: Starting a business, Taxes, and Contract enforcement.
The government has also invested in industrial zones, and this investment is expected to increase as foreign investment pours in. The gradually improving regulatory environment in Vietnam has made operating a local business there easier than ever.
Moving your manufacturing business to Vietnam
If you are looking for a partner in Vietnam for Bags, Hecheng is one of top reliable manufacturers you can work with. Let chat with us or send your email to inquiry@hcbags.com.