Why Choose Vietnam Bag Manufacturing As Backups
13-05-2022
Since the US-China trade war, we made the important decision to manufacture bags in Vietnam. Vietnam's growth has accelerated in recent years and shows no sign of abating. If you want to learn more about Vietnam bags supplier, click the page on our website-"Vietnam factory".
We have been producing bags in Vietnam since 2019. In spite of the distance, and the mix of languages and cultures, it is a real pleasure to work with them. They provide us with their responsibility and very friendly demeanor, and in exchange we push them apply a more professionally and socially-responsible approach to production. And we expanded our Vietnam production line in the past years.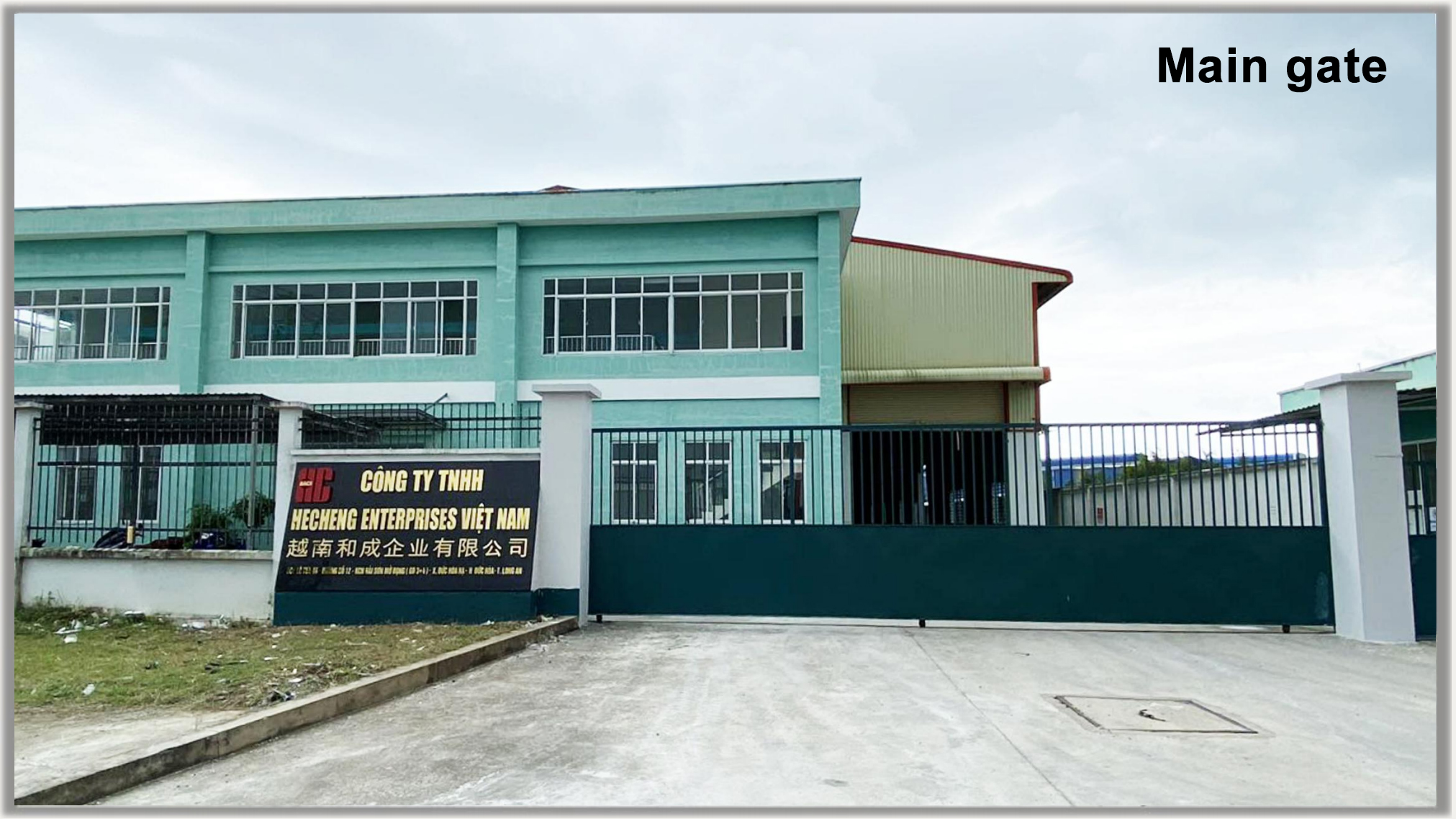 2019: Establishment of HECHENG VIETNAM COMPANY LIMITED, is also Locating in the Duc Hoa District, Long An Province,Vietnam.

There are some reasons to manufacture your bags in Vietnam
✔ Worldwide Companies are seeking new primary and secondary sources for low-cost manufacturing and supply bases.
✔ China manufactures in recent times increase production costs, remove incentives, rise foreign exchange rates, new employment protection laws, and political uncertainty. These factors have affected the bottom-line of Buyers everywhere. Vietnam has a low cost of the workforce (1/3 lower than China) with high-quality output.
✔ Suppliers provide creative design services and have the technical know-how to produce backpacks, shopping bags...
✔ Vietnam has a long history of manufacturing handcrafted bags in the country. And it has thousands of artisans and a workforce available for custom bag projects.
✔ Certain materials that only exist in Vietnam can be integrated into the bags.
✔ Large factories are available to scale orders up to millions of bags per month.
✔ Vietnam represents both import and export opportunities.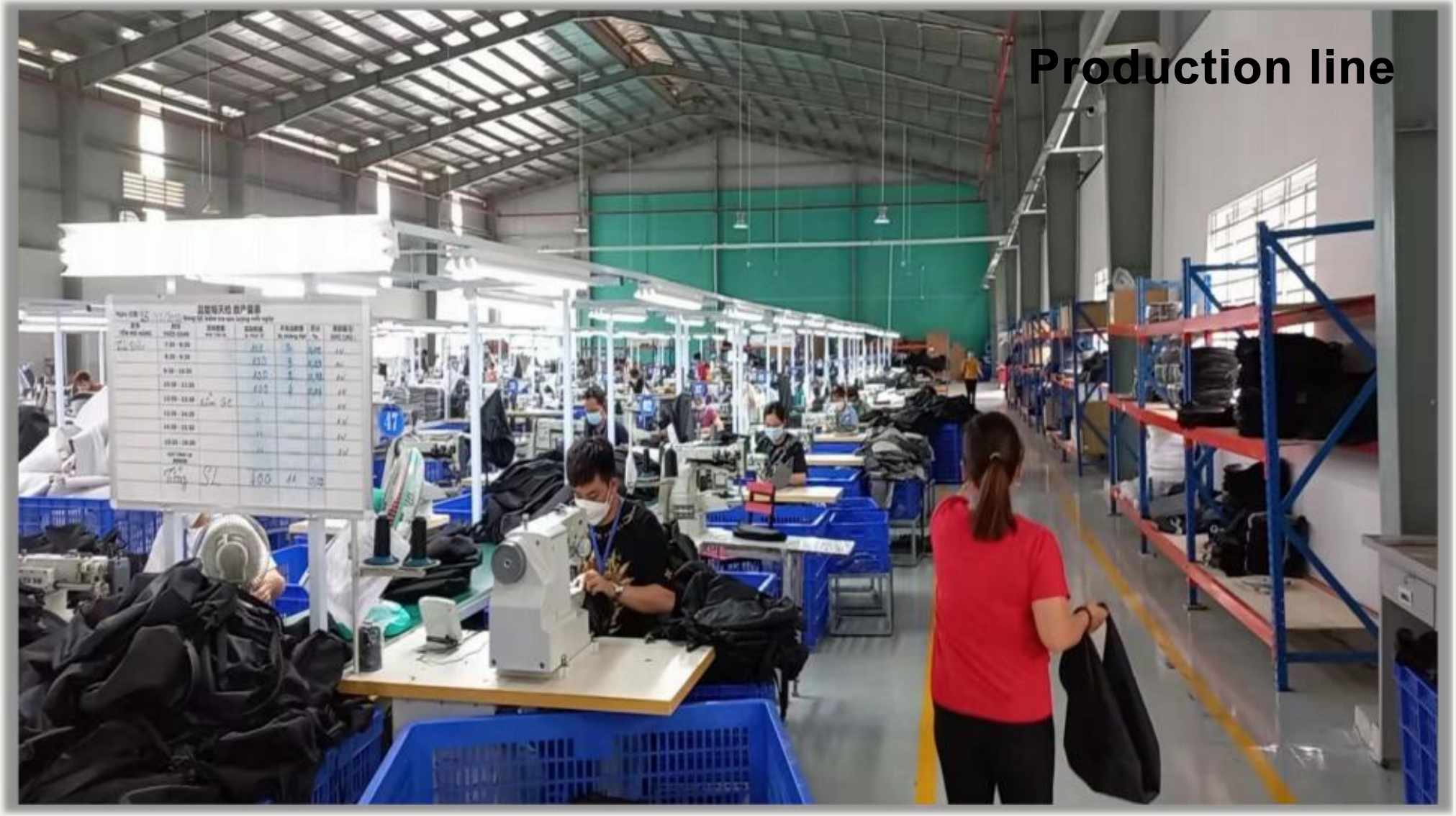 It is really important for us to maintain a solid and long-lasting relationship with our partners. So we are contact to develop new products or manage production every day.
When we went Vietnam the first time, we expected the worst. With everything we hear about working conditions in Vietnam. But that was precisely the purpose of the visit: to see for ourselves and see if the production conditions seemed suitable to us. And we were not disappointed! The atmosphere was really nice, even"relaxed". In times of traffic (often imposed by customers and"peak seasons") employees work quite a few hours. On average 8 hours a day from Monday to Saturday with a one hour lunch break (paid and served by the employer) with a nap in hammocks also made available to employees. They have short breaks of 5 minutes every hour (to chat, stretch their legs, go to the toilet or look at their cellphones). They can work extra hours from 17 p.m. to 20 p.m. in case of busy periods or to finish a production on time.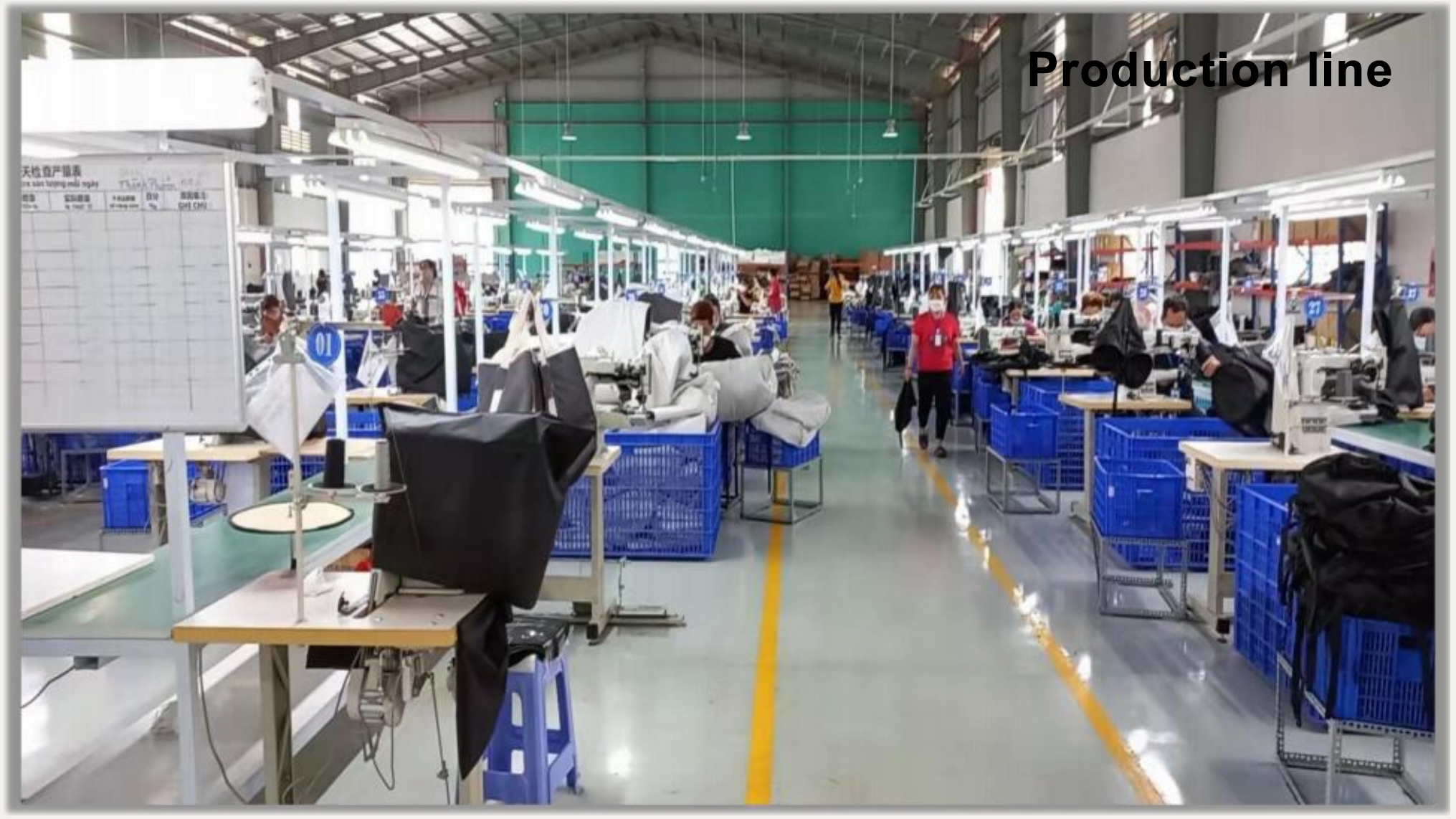 We didn't seen any children (even though we looked everywhere ;-), most workers are relatively young, around 25/30 years old. This is not surprising once you understand that the median age in Vietnam is 27 for men and 29 for women.
Our manufacturer is now set up in its brand new, ultra modern, really nice factory : lighting, ventilation, workspace, canteen, hammocks for naps.
You can check quality by visiting the Vietnam factory on a regular basis(as we know it's quiet difficult to apply for entry China because the local epidemic prevention policy), we can assure you that Hecheng Vietnam bags factory are manufactured in more than "good" conditions.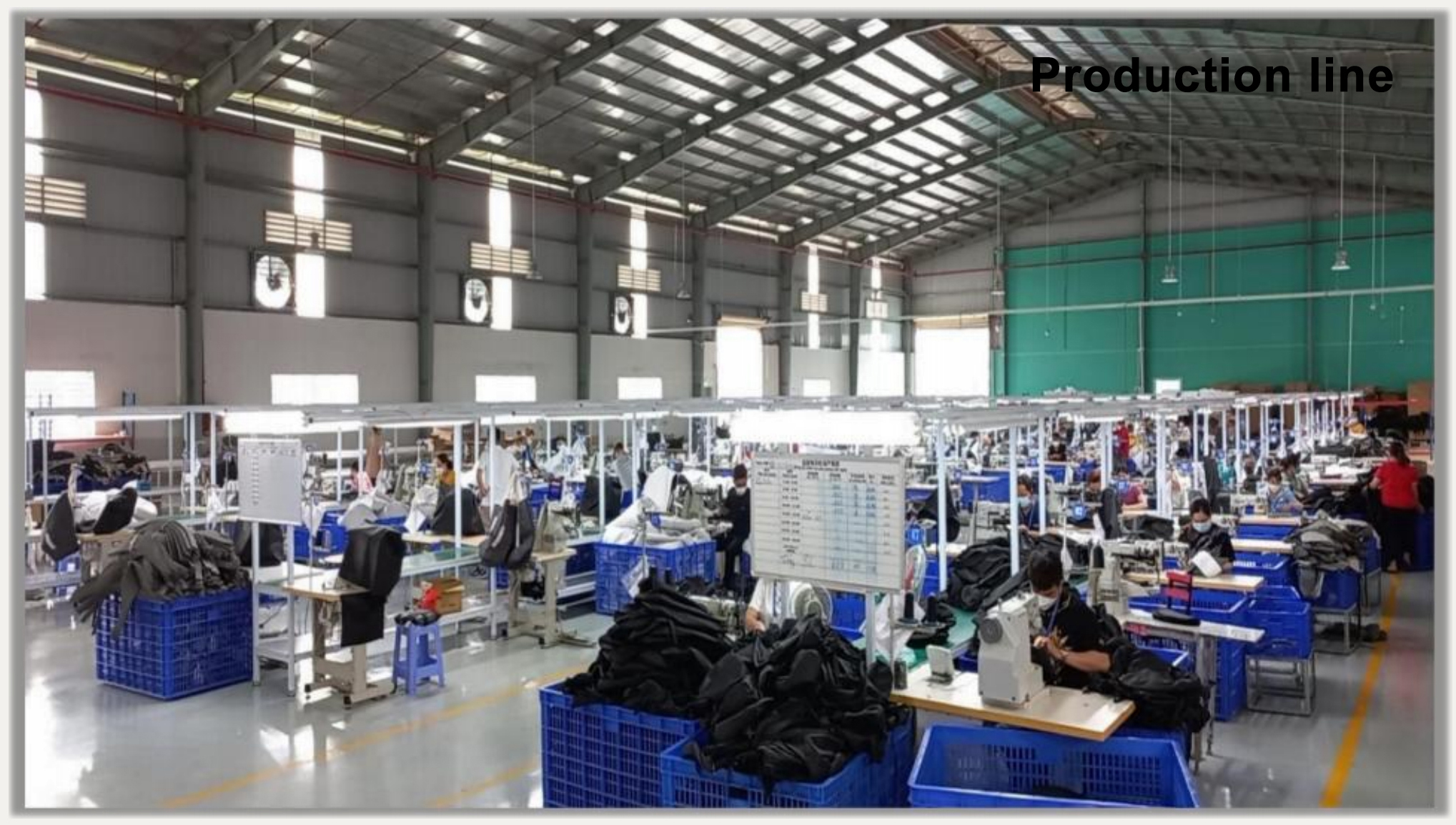 We really want to work with you to change for the better and towards using more eco-responsible solutions while while treating their employees fair and with the respect they deserve.
For the time being, We have ISO 9001 certified (quality)and Bluesign certified. Our cooperative certification bodies including SGS, OEKO-TEX®, and Control Union Certifications B.V and so on. All the material can pass GLOBAL ORGANIC TEXTILE STANDARD, GLOBAL Recycled STANDARD or any test as client required.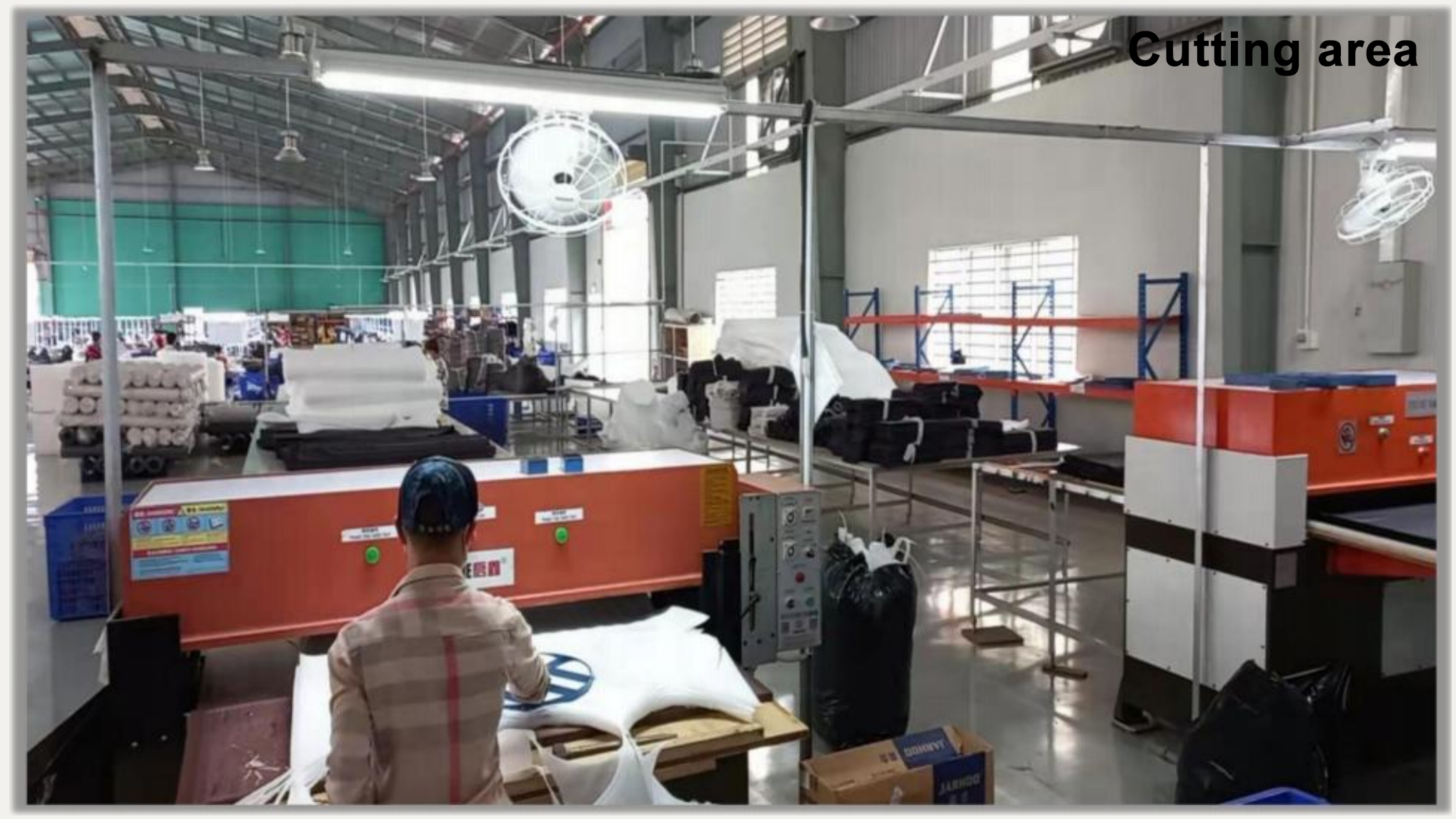 If you are looking for a shopping bag manufacturer, Hecheng is one of the top reliable manufacturers you can work with. Please feel free to explore our website and let us know what we can do for you.