How to find bag supplier in Vietnam
07-06-2021
The world's largest backpack manufacturers, such as Fjallraven, North Face, and Patagonia, recently opened manufacturing factories in Vietnam. What does this say about the bag industry in Vietnam? This guide will look over the Vietnamese bag/backpack manufacturing industry.
Bags and accessories manufacturing in Vietnam is a $218M/year industry, according to Statista. Vietnamese bags and accessories have an annual growth of 6.5%, and it's expected to reach almost $300M/year by 2024.
We cover the essential information in this guide if you're looking to manufacture bags/backpacks in Vietnam. Vietnam is one of the best place in the world to manufacture bags, purses, backpacks, accessories, luggage bags, and more.
China Vs. Vietnam For Bag Manufacturing
If you examine most backpacks globally, most of them still carry the tag "Made In China." The largest backpack manufacturers are located in southern China, close to the Vietnamese border. China produces the largest number of the world's backpacks, but Vietnam is second and quickly surpassing it. Vietnam is branding itself as a destination for high-quality manufacturing backpacks. Premium brands such as Fjallraven are making a move by splitting their production between China and Vietnam.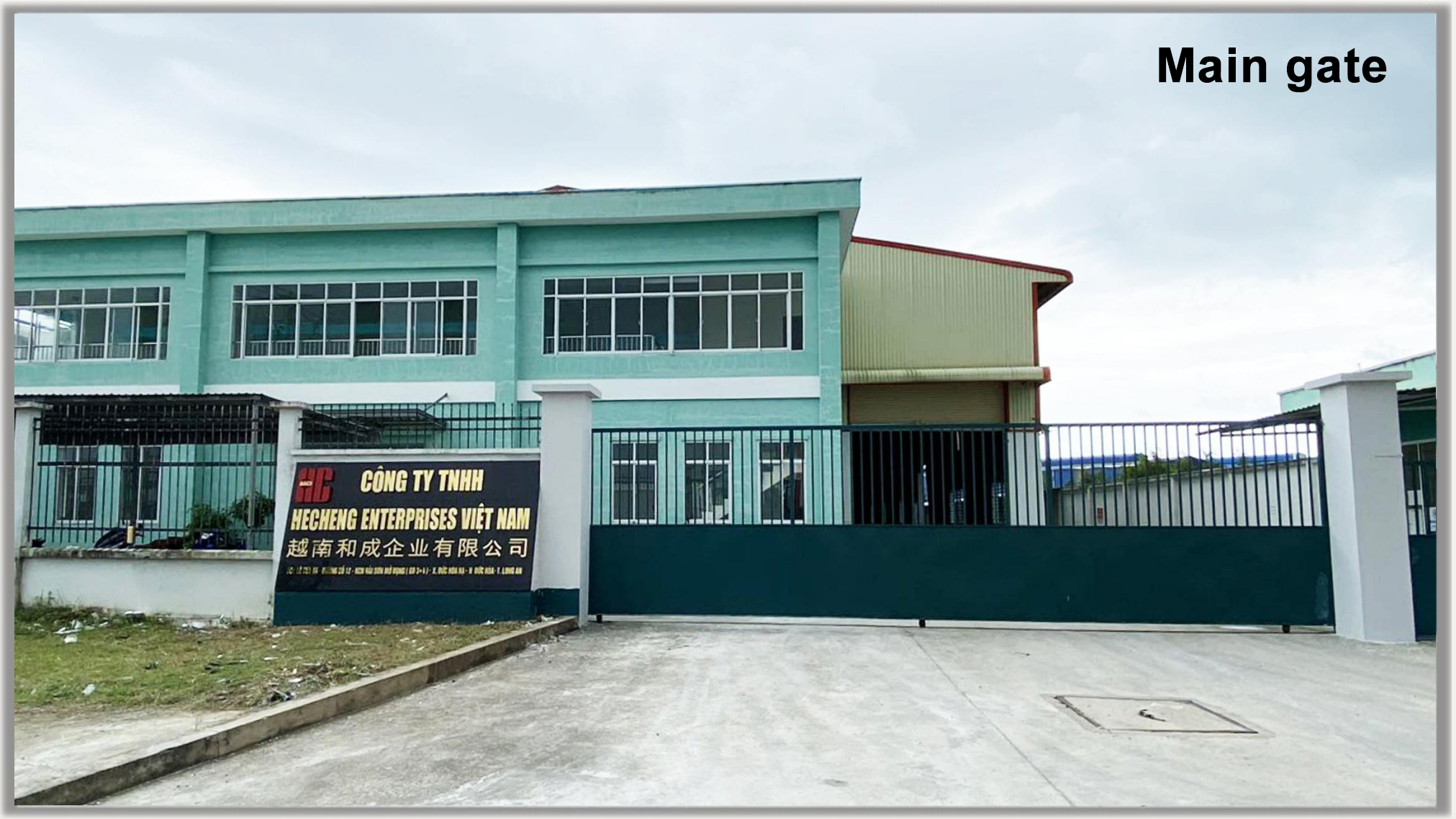 Manufacturing Bags In Vietnam: Who Is It For?
Vietnam has attracted many of the world's largest brands in fashion and accessories.
Adidas and Nike currently manufacture more footwear in Vietnam than they do in China - they've even shut down factories in China to move their production to Vietnam. The cost of labor is significantly lower, and the quality of the products is identical.
In the backpack industry, Vietnam stands out by producing products for premium brands as well. You think a low-cost country couldn't manufacture high fashion backpacks, but this isn't the case with Vietnam. Many of the top outdoor fashion brands are manufacturing in Vietnam.
The country is becoming a cluster for backpack manufacturing, and in the future, it will be the leading outsourcing destination for high-end backpacks.
Why Choose Vietnam For Bag Manufacturing
There are many reasons to manufacture your bags in Vietnam over China (or any other outsourcing destination):
✔ Vietnam is the source of high-end backpack brands such as Fjallraven and North Face.
✔ Vietnam has a low cost of workforce (1/3 lower than China) with high-quality output.
✔ Suppliers provide creative design services and have the technical know-how to produce backpacks.
✔ Vietnam has a long history of manufacturing handcrafted bags in the country.
✔ Vietnam has thousands of artisans and a workforce available for custom bag projects.
✔ Certain materials that only exist in Vietnam can be integrated into the bags.
✔ Large factories are available to scale orders up to millions of bags per month.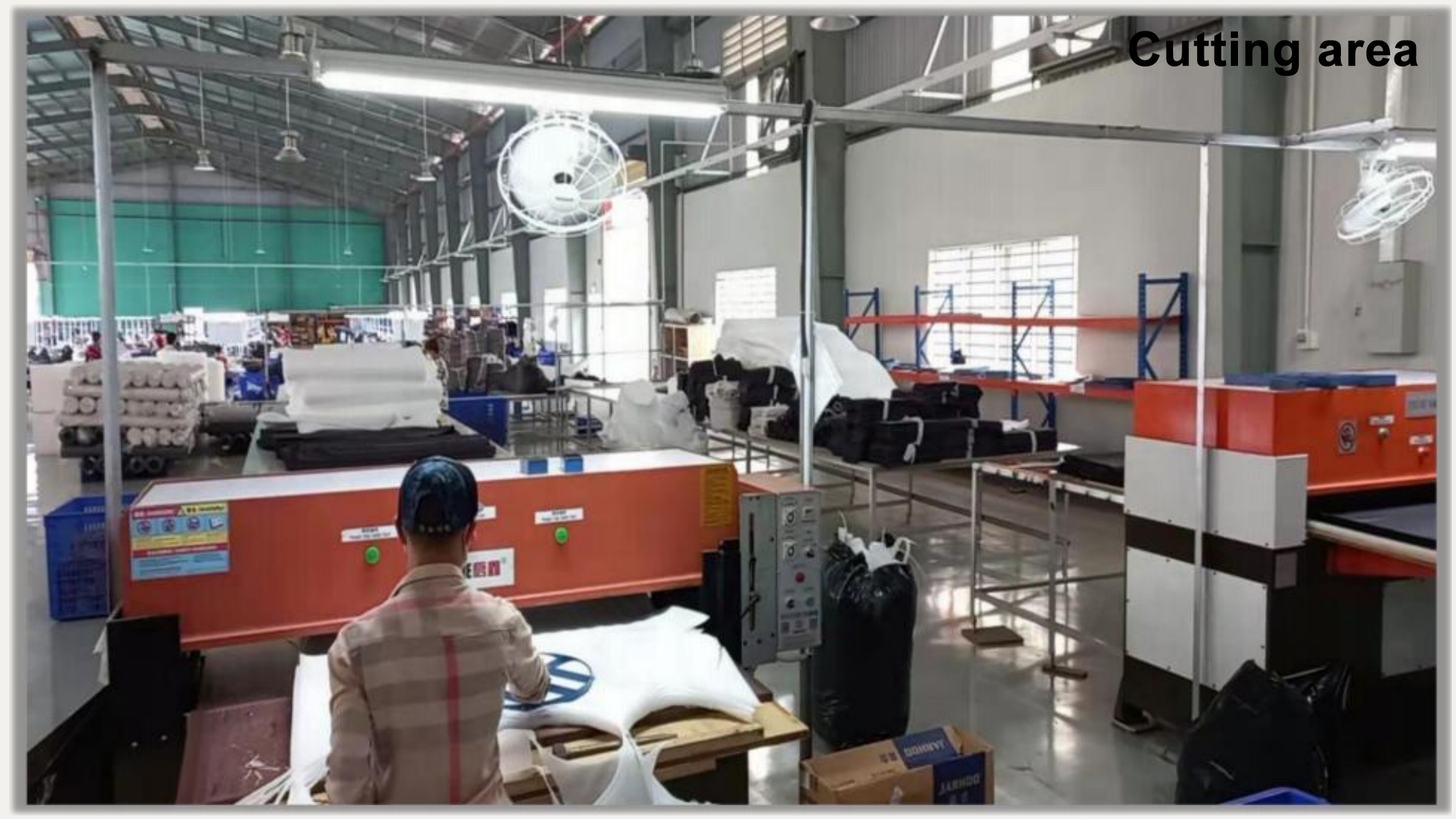 History Of Bag Manufacturing In Vietnam
Vietnam's bag manufacturing industry will reach nearly $300M in yearly exports within four years. However, the country has a long history of manufacturing bags - even before the outsourcing boom. Vietnam is one of the world's wealthiest cultures regarding handcrafted items, including bags. There are as many as 3000 villages spread all over Vietnam that thrive off handcrafted items.
This experience helped shape the modern bag manufacturing industry in Vietnam. Vietnam has a large and abundant workforce with the technical skills necessary to manufacture bags, including weaving, sewing, and embroidery. The large workforce allows employers to hire from a pool of millions of eligible workers.
All the core materials necessary to manufacture bags, such as textiles, bamboo, seagrass, rattan, etc., can be easily found in the country. The Availability of materials in Vietnam streamlines the production of bags without importing foreign materials (except cotton). Most bag manufacturing in the country is concentrated in Hanoi province and HCMC, making it easy to start a factory and/or hire a supplier.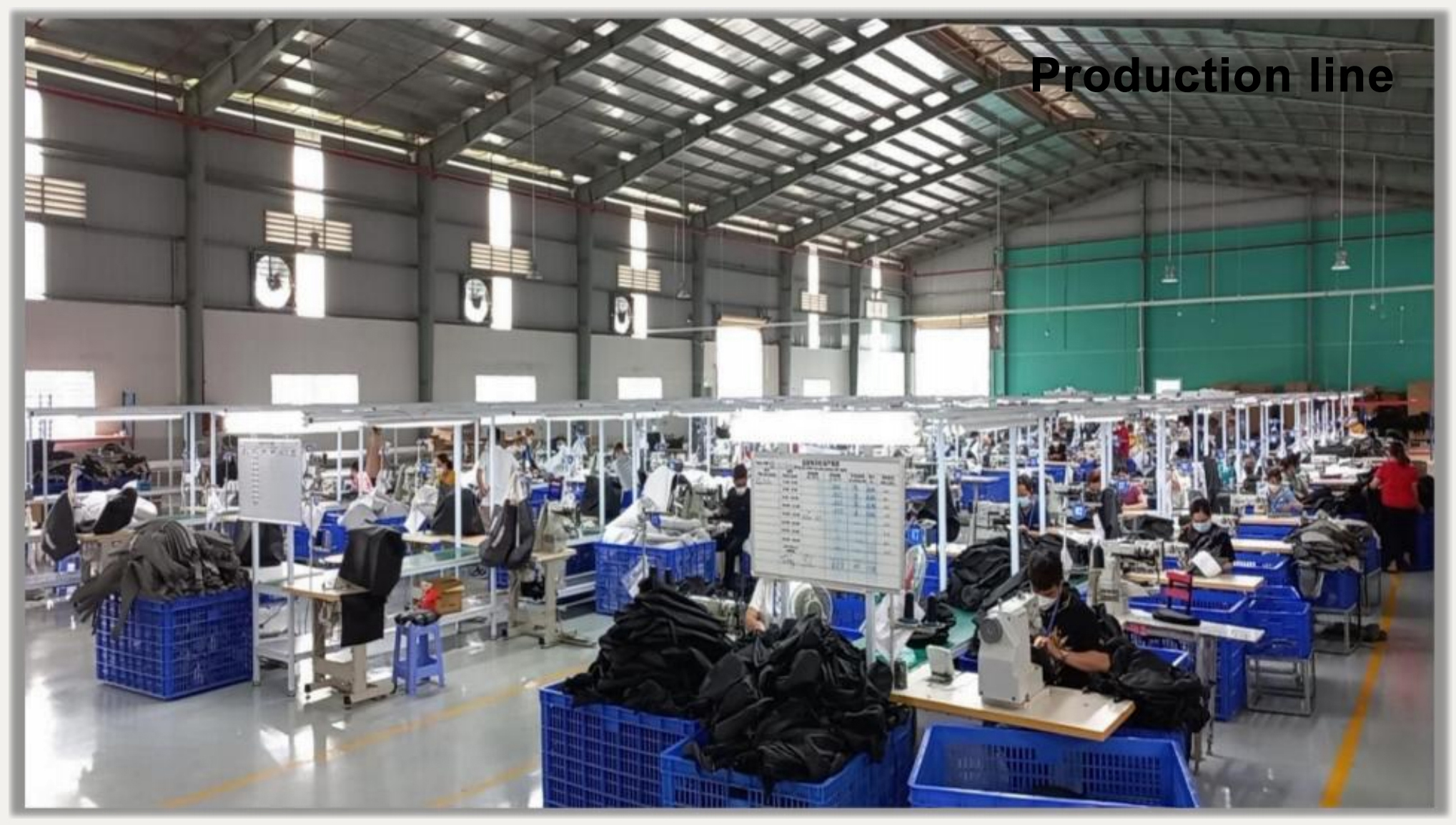 Modernization Of Bag Manufacturing In Vietnam
The country's bag manufacturing industry started modernizing in the 21st century when the first backpack-assembly plants implemented modern production and assembly methods. The industry rapidly modernized and saw the largest expansion during the 2010s when factories started moving to Vietnam to lower their Chinese manufacturing costs.
The US-China Trade War brought even more brands in the area, and currently, Vietnam has a large bag manufacturing capacity, similar to that of China. Vietnamese suppliers have access to the materials necessary for production. The materials in Vietnam include leather, nylon, canvas, and more. In some cases, the only cotton is imported from nearby China.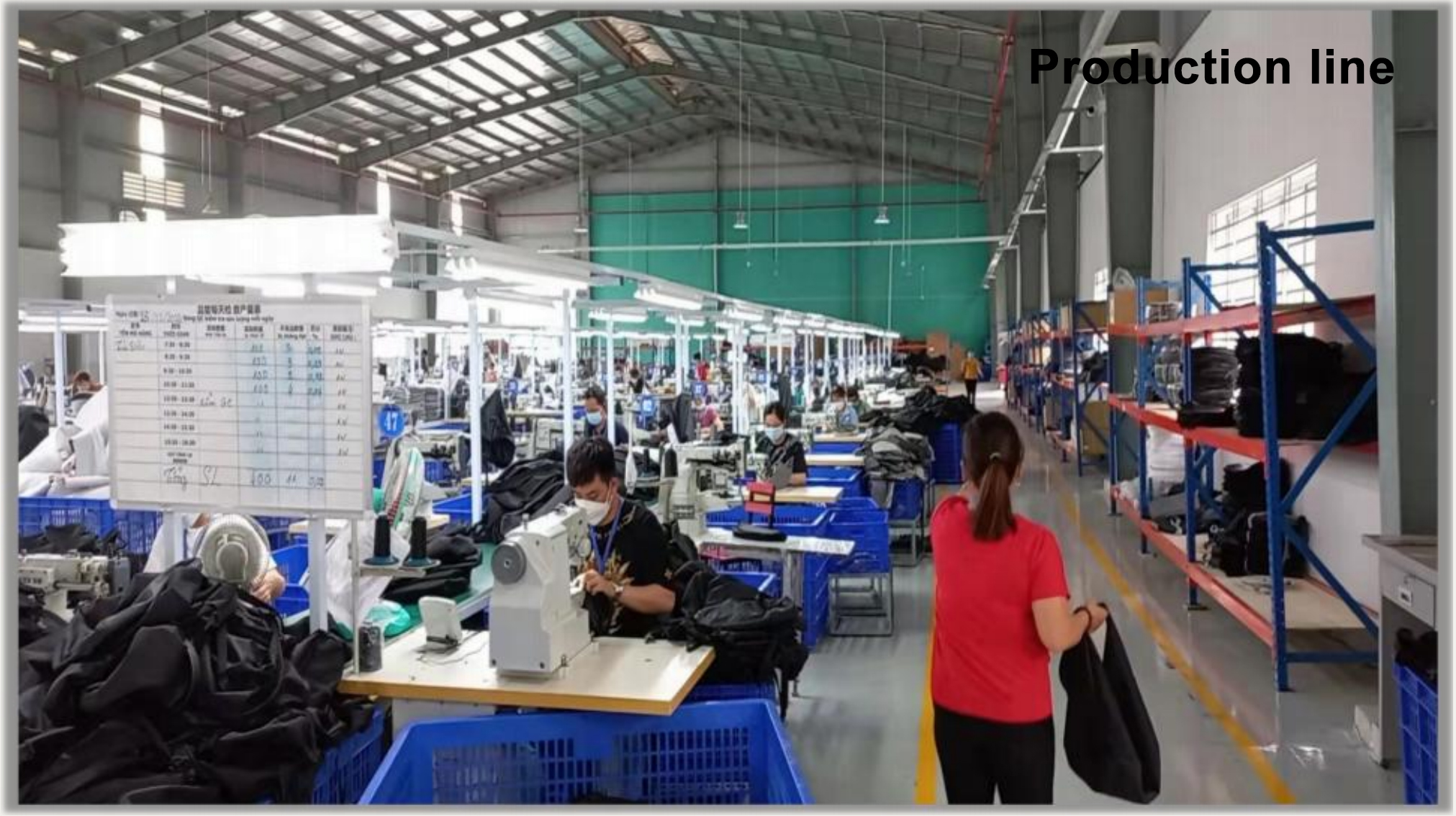 Backpack/Bag Factory Capacity In Vietnam
Is Vietnam going to be suitable for your company? Is the scale lacking compared to China? The answer: It's the same! Many bag manufacturers in the country hire thousands of full-time workers trained in bag manufacturing and assembly.
Many of these factories have an output that exceeds 500,000/pieces per month. We have access to factories with dozens of production lines and can manufacture virtually every kind of backpack at every scale. If you want to place an order for tens of thousands of backpacks, you'll be able to fulfill it in Vietnam. China is no longer the only reliable country for scale.
The average Vietnamese bag factory has the following:
Bag production equipment and facilities.
Special material processing facilities.
Material/fabric storage warehouses.
Material laboratories
Delivery/export warehouses.
Factories are equipped with state-of-the-art equipment for laser cutting, patterning, taping, pressing, sewing, molding, and packaging. They can customize every bag according to the customer's demand. The most advanced factories offer special services:
✔ Product Development
Factories can help with the product development of the bag and provide sketches/design work for the client's approval before they manufacture it. The factories we work with can deliver sketches in as few as a few days, including the sides, front, back, and bottom of the bag about to be manufactured.
✔ Prototypes/Test Pieces
Factories can produce prototypes and test pieces. If you have existing prototypes and want the factory to replicate them, this can be arranged. We can help streamline the production process by finding cost-effective solutions to copy your existing designs and source materials at a low cost.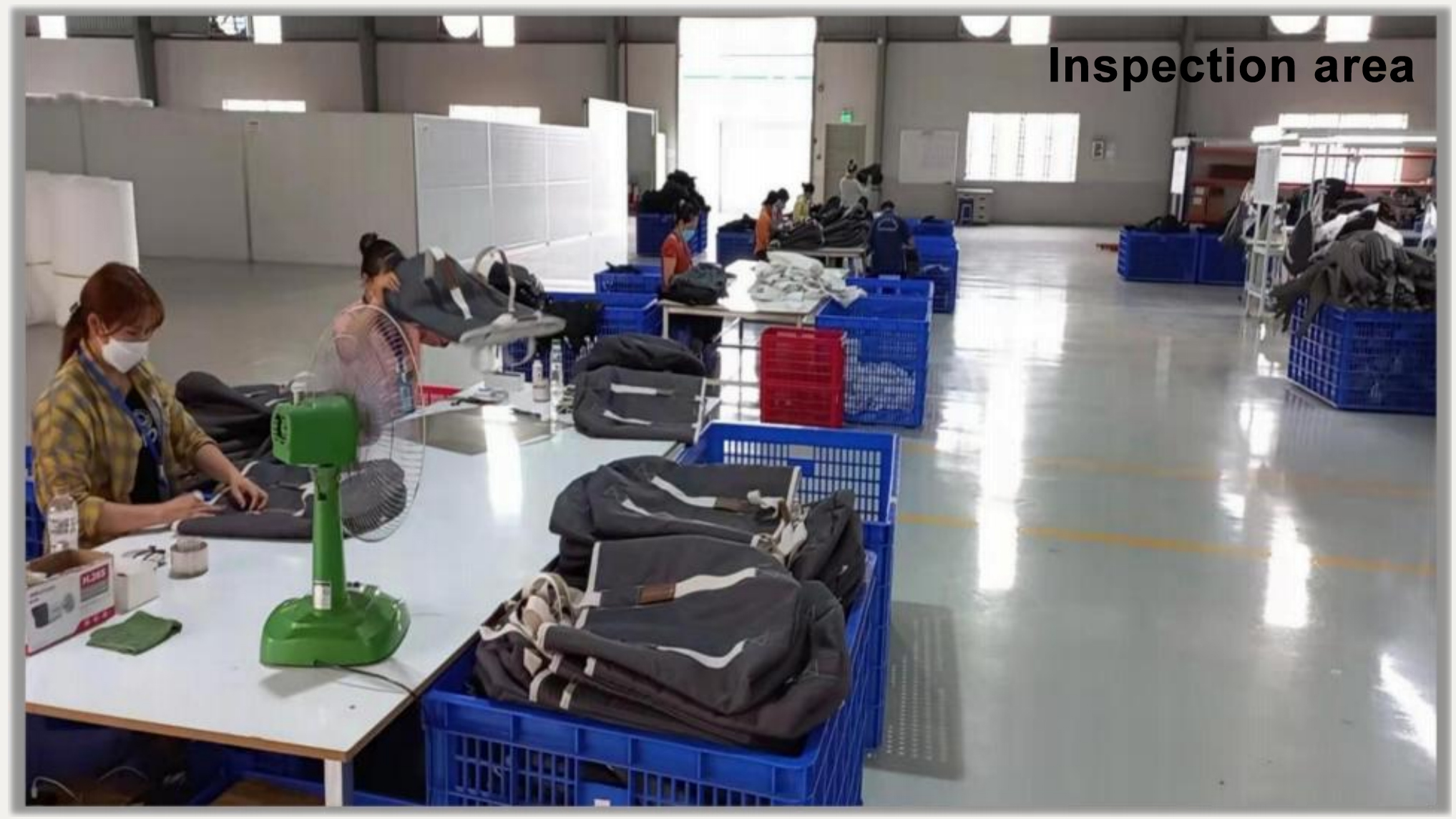 Bag Factory Requirements in Vietnam (Vs. China)
Bag manufacturers have minimum order quantities (M.O.Q.) for all orders - they're only willing to send a test sample, and you have to order a larger quantity beyond that point. The M.O.Q. is a given for most manufacturers in Vietnam and China. In almost all cases, you need to meet the M.O.Q. of manufacturers before giving you a quote.
The price per bag is $5-20 on average, depending on the quality.
Certain bags with rare materials may cost up to $50-100 to manufacture. The low cost is great news for small businesses looking to start producing in Vietnam.
The availability of materials and labor force is another factor to consider. Bags are textile items similar to other fashion items such as pants, jackets, t-shirts, and similar sawn items. Most Vietnamese factories carry out the production/sewing and quality control in-house, but the main issue is a shortage of cotton.
There's a lack of cotton suppliers in Vietnam, which means nearly 90% of all cotton is sourced from nearby China. The suppliers have to import cotton to manufacture backpacks. The upside is that most bag manufacturing is done in proximity to China, making it easy to source the cotton for the suppliers. It's still more cost-effective for investors than manufacturing in China.
The production capacity of the company depends on the workforce. In the bag industry, most factories employ 500-1000 workers. Large factories employ over 5000 workers. If you have a factory with 500-1000 workers, you can expect an output of 100,000-300,000 pieces per month, depending on the size.
Many larger factories for brands like Nike have an output of millions of pieces per year. The scale of the factory should help you make your decision when it comes to picking suppliers. If you plan to grow a lot, you'll need a factory that can meet your requirements, while small factories are suitable for buyers looking to place small orders (below 100 pieces).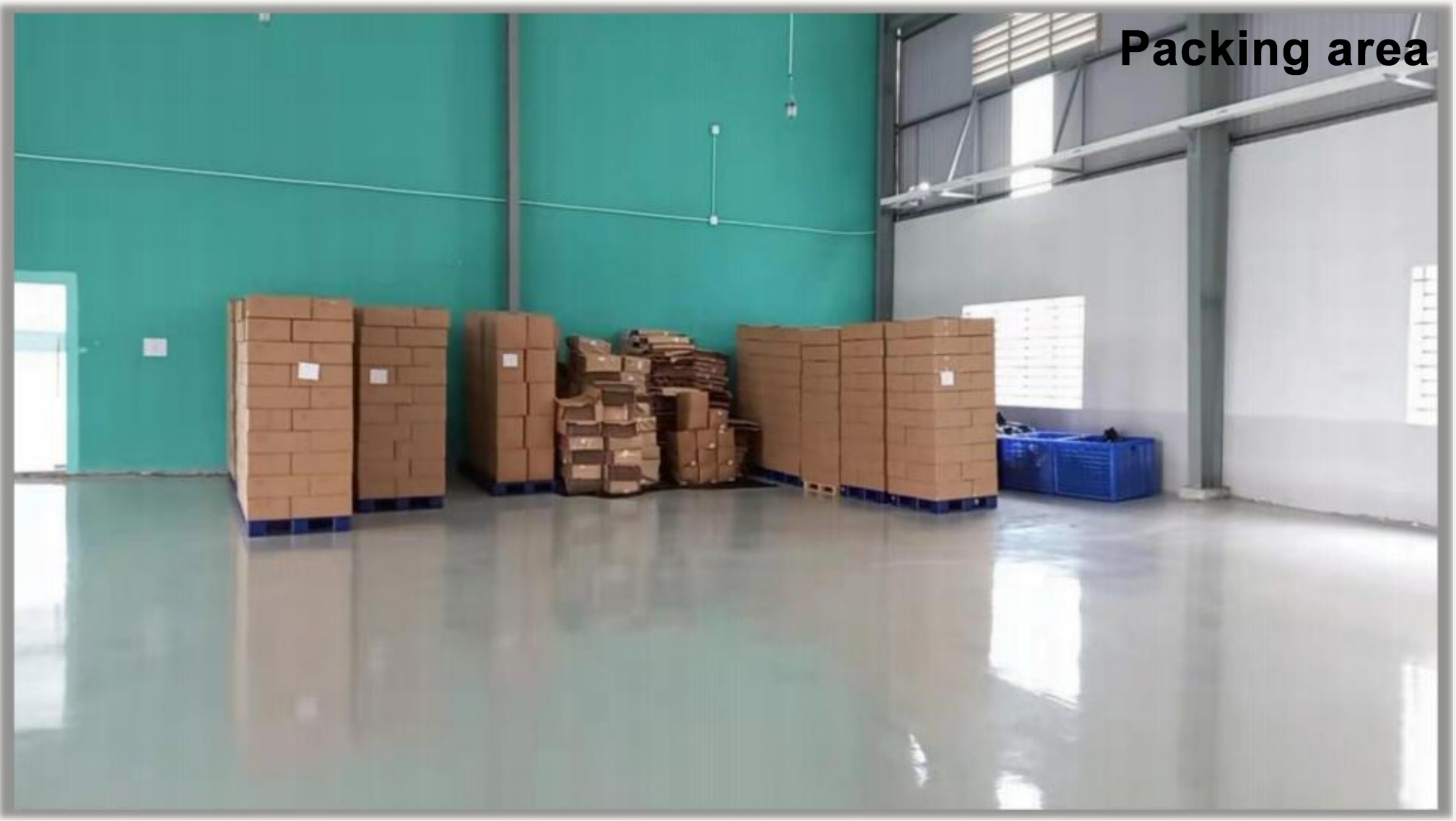 Shipping Infrastructure From Vietnam
The shipping infrastructure in Vietnam is continuously improving. Even though Vietnam is a developing country, the influx of investors has made the government invest in international shipping by modernizing its ports and improving its highways. Most seaports in Vietnam are undergoing renovations and expansions to meet capacity. Vietnam has a convenient location along the Pacific Ocean, making it just as easy to ship from the country as from China.
The shipping infrastructure in Vietnam is developed enough to pay the same prices as China via ocean shipping. Businesses can ship large containers to the U.S. and E.U. for as little as $1000-2000 per container. There are also airfreight options by shipping companies like DHL and FedEx, all of which have local storage facilities and offices.
Click here to visit Hecheng Vietnam Bags factory!