Dragon Boat Festival 2021
11-06-2021
Dragon Boat Festival, also known as Duanwu Festival, is a traditional and important celebration in China.
In 2021, Dragon Boat Festival falls on June 14 (Monday). China will have 3 days of public holiday from Saturday (June 12) to Monday (June 14), and we will be back at work on Tuesday, June 15.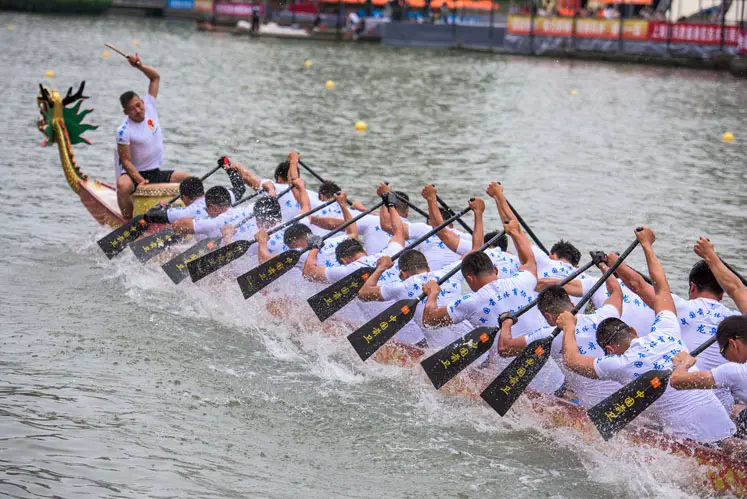 Facts to Understand Dragon Boat Festival
Chinese name: 端午节 Duānwǔ Jié /dwann-woo jyeah/ 'start [of the] fifth traditional solar month festival'
Date: month 5 day 5 of the Chinese lunar calendar
History: over 2,000 years
Celebrations: dragon boat racing, health-related customs, honoring Qu Yuan and others
Popular festival food: sticky rice dumplings (zongzi)
Traveling at the Dragon Boat Festival
Many Chinese people will make use of the 3-day holiday to go traveling.
Therefore, during the Dragon Festival, most attractions will be crowded, cheap public transport (like buses and trains) may be sold out, and accommodation may be slightly more expensive.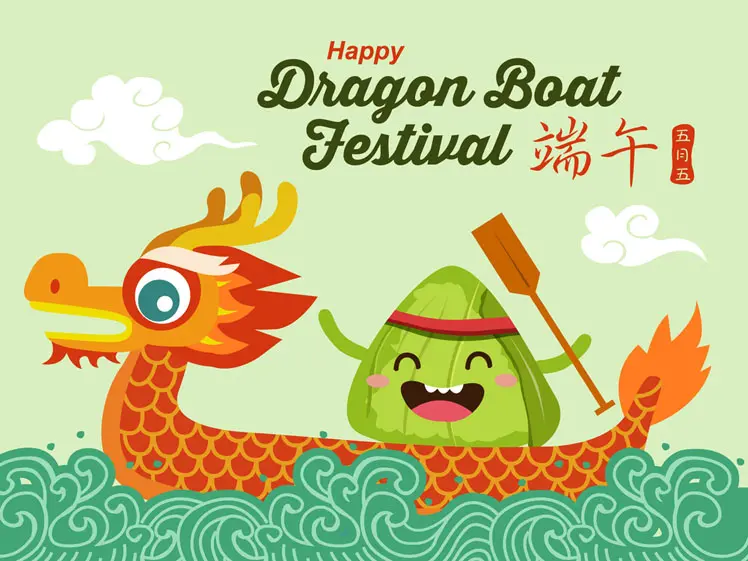 Why Dragon Boat Racing is Held for the Day?
Dragon boat racing is said to originate from the legend of people paddling out on boats to seek the body of patriotic poet Qu Yuan (343–278 BC), who drowned himself in a River.
Dragon boat racing is the most important activity during the Dragon Boat Festival.
The wooden boats are shaped and decorated in the form of a Chinese dragon. The boat size varies by region. Generally it is about 20–35 meters in length and needs 30–60 people to paddle it.
During the races, dragon boat teams paddle harmoniously and hurriedly, accompanied by the sound of beating drums. It is said that the winning team will have good luck and a happy life in the following year.
Where to See Dragon Boat Racing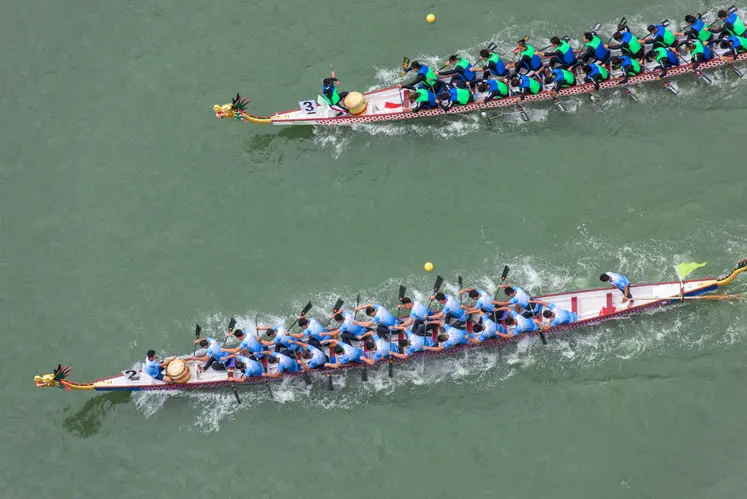 Dragon boat racing has become an important competitive sport. Many places in China hold dragon boat races during the festival. Here we recommend the four most ceremonious places.
The Hong Kong Dragon Boat Festival: Victoria Harbor, Kowloon, Hong Kong
Yueyang International Dragon Boat Festival: Yueyang Prefecture, Hunan Province
Guizhou Dragon Canoe Festival of the Miao Ethnic People: Qiandongnan Miao and Dong Autonomous Prefecture, Guizhou Province
Hangzhou Dragon Boat Festival: Xixi National Wetland Park, Hangzhou City, Zhejiang Province
How Chinese People Celebrate the Festival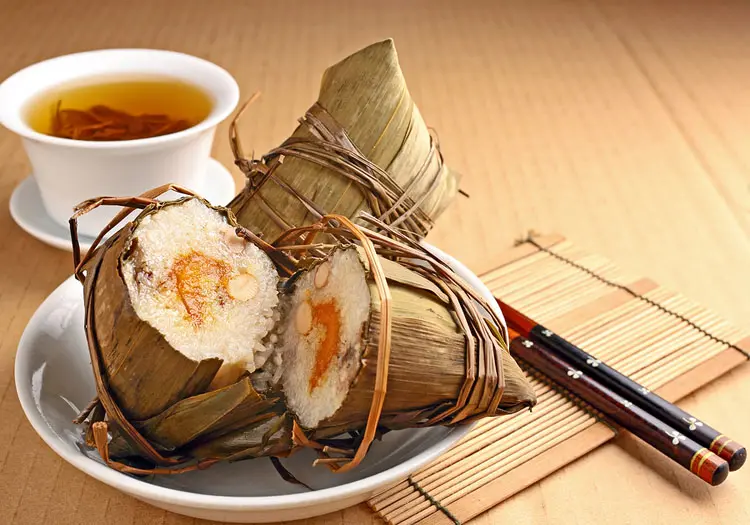 Duanwu Festival(Dragon Boat Festival) is a folk festival celebrated for over 2,000 years, when Chinese people practice various customs thought to dispel disease, and invoke good health.
Some of the most traditional customs include dragon boat racing, eating sticky rice dumplings (zongzi), hanging Chinese mugwort and calumus, drinking realgar wine, and wearing perfume pouches.